Mizzzee transparent male chastity cage
Made of nylon resin material, this cage is one of the most comfortable and lightweight we have ever seen, but remains very solid, very sturdy and will keep everything tightly locked away. The durability and breathable design makes it ideal for long term chastity wear.
Safe Material
Made of nylon resin material with smooth surface for comfortable long-term wear. This Cock Cage Kit is also perfect for discreet wear even used outside.
Breathable Design
Large open urination hole at the end prevents urine from splashing and is easy to clean, two holes on both sides, allowing your penis to breath freely during male chastity play.
Upgraded Hidden Lock
Capable to connect both cock cage and active ring steadily,and it can help to securely lock your penis without discomfort.Copper lock cylinder is easy to clean and not easy to rust. Remember to clean it in time to give your penis a safe and hygienic environment. The key can't be pulled out when unlocking to prevent the lock cylinder from being lost; In the locked state, the key can be pulled out safely, locking the desire.
Ergonomic Design
The Male Chastity Cage is well-fitting and harmless, Curved lines are more suitable for the most comfortable state of penis
Packing list 
 Snap ring *3       
 Chastity cage *1
 Key *2
 Lock cylinder *1
How to use
 1. Take out the appropriate clasp, first put it into the testicle, and then put it into the penis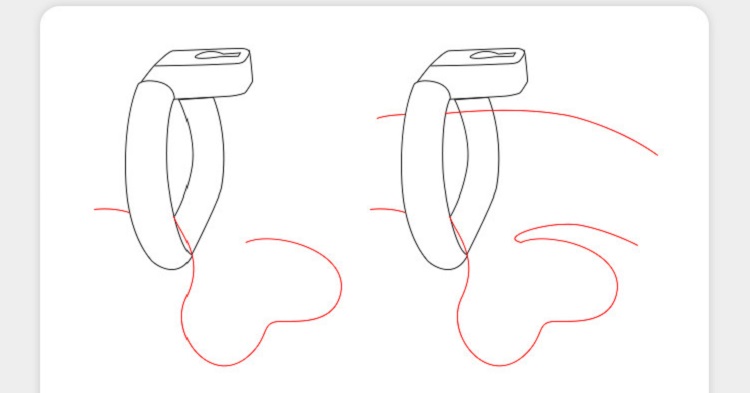 2. Take out the chastity cage, put it into the penis and align it with the root locking ring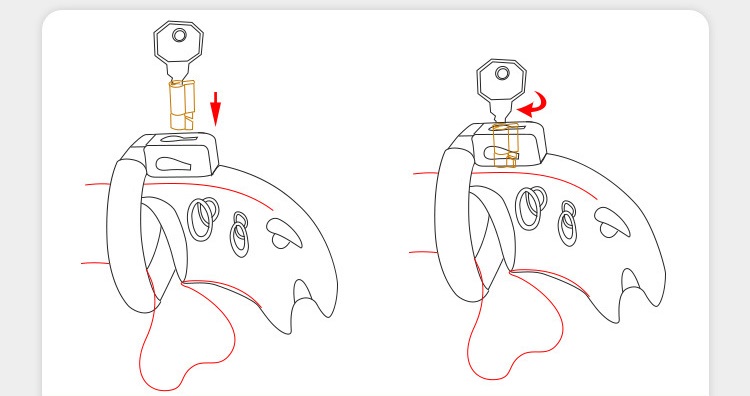 3. Take out the lock and key, insert the lock hole and turn it
Chastity cage size
: 8.8*5.5*4cm
Snap ring size
:
Small 4*3.8cm
Medium: 4.6*4.3cm
Big: 5*4.8cm